Research and development work on routine rationing of electricity consumption
          The developed software within the framework of research and development work serves as a prototype for the forced restriction of electricity consumption of electricity consumers within the region. The software works directly with devices for regime restriction, receiving information about power consumption from them in real time, turns off or turns on both individual and groups of consumers.
          The received data from devices for regime restriction of power consumption of objects are sent to the database for management. The database includes a systematized set of tables that contain basic information about enterprises, their buildings and structures, substations and power plants, power lines. In addition, the database contains information about the identifiers of electrical receivers and devices connected to the electrical network, information about the state of switching on and off of equipment, as well as the distribution of electrical receivers by power supply groups. The main purpose of the database is the accumulation, storage and management of information about electricity consumers at technocenological type facilities.
          The management interface is an interactive map in this case of the Kaliningrad region with an exact geographical reference, which allows you to place objects on it as accurately as possible (Buildings, LEPS, Substations, consumers). From the left - a graph and a virtual counter - displaying the current frequency in the network. Below is a graph of the main electrical substations, showing the total electricity consumption for the year.
          For a detailed view of the object - building marked with a red mark on the map, you need to click on the label and in a separate window the building will open in the section, with marked devices for regime restriction of power consumption of technocenological type objects. A table of all identified electricity consumers. Also on top are graphs showing the switching on and off of power consumption modes and a table with consumers related to each mode.
          Opportunities:
The modern scientific method of limiting the power consumption of infrastructure-type objects.
A method that allows you to effectively limit power consumption online.
Due to the routine rationing procedure, electricity is saved.
Complete statistical information about the object of electricity consumption.
In order to save energy, electricity consumption standards have been established and scientifically substantiated.
A system of continuous online monitoring of power consumption of facilities, which reduces the costs of energy management and energy audit.
          The software is part of the hardware and software complex, has 3 patents.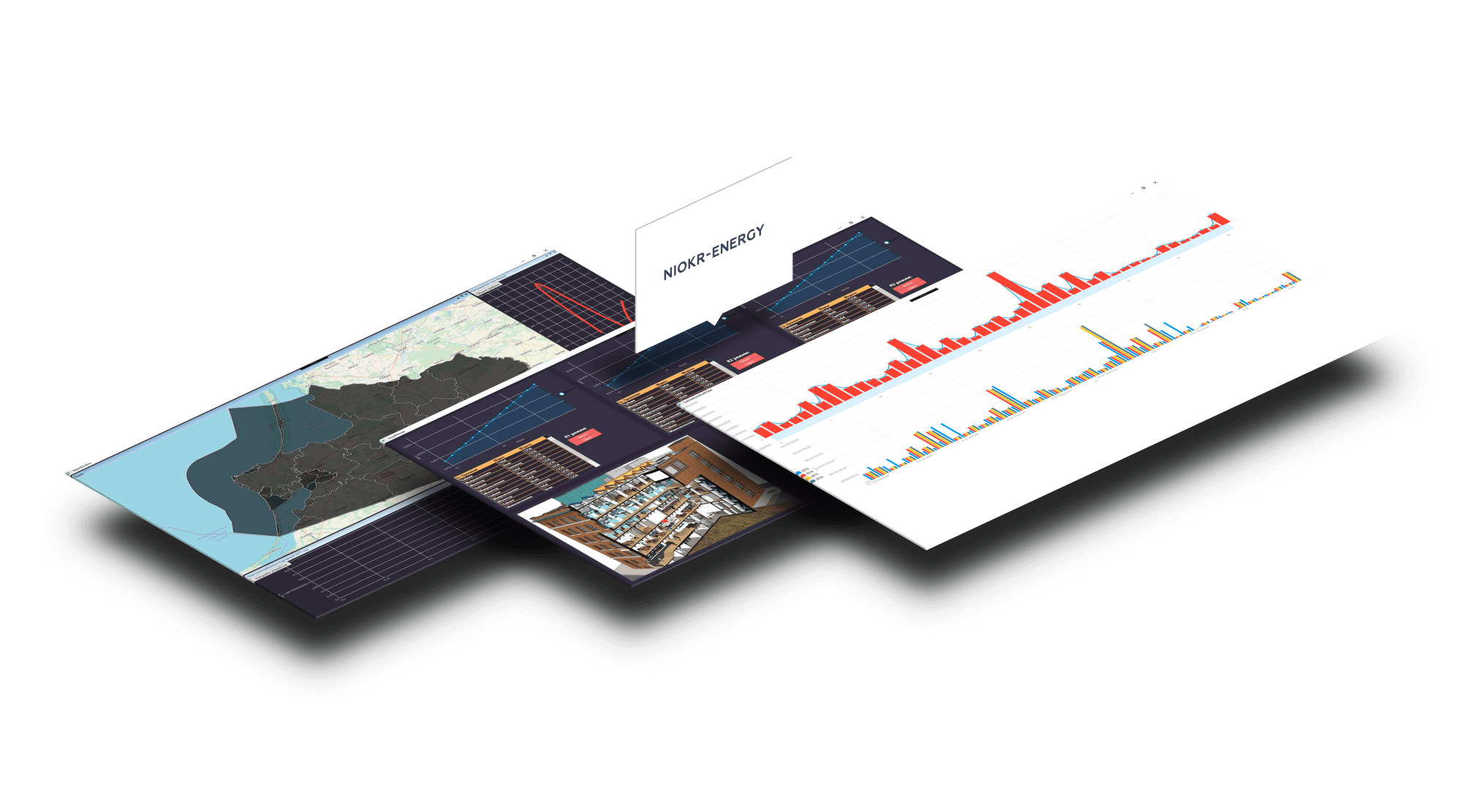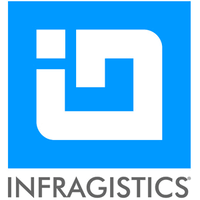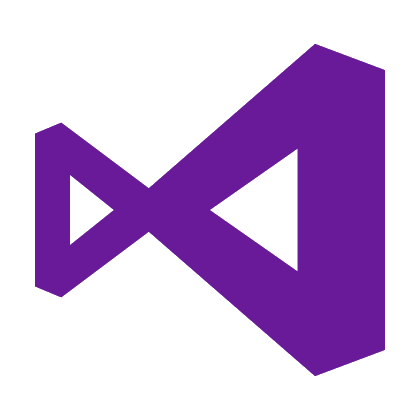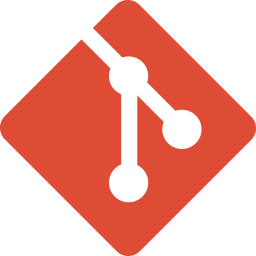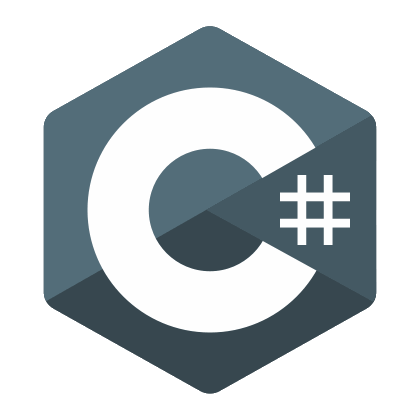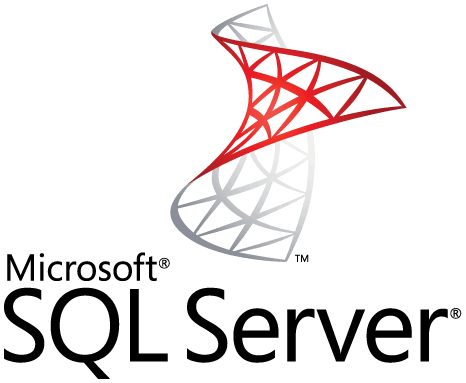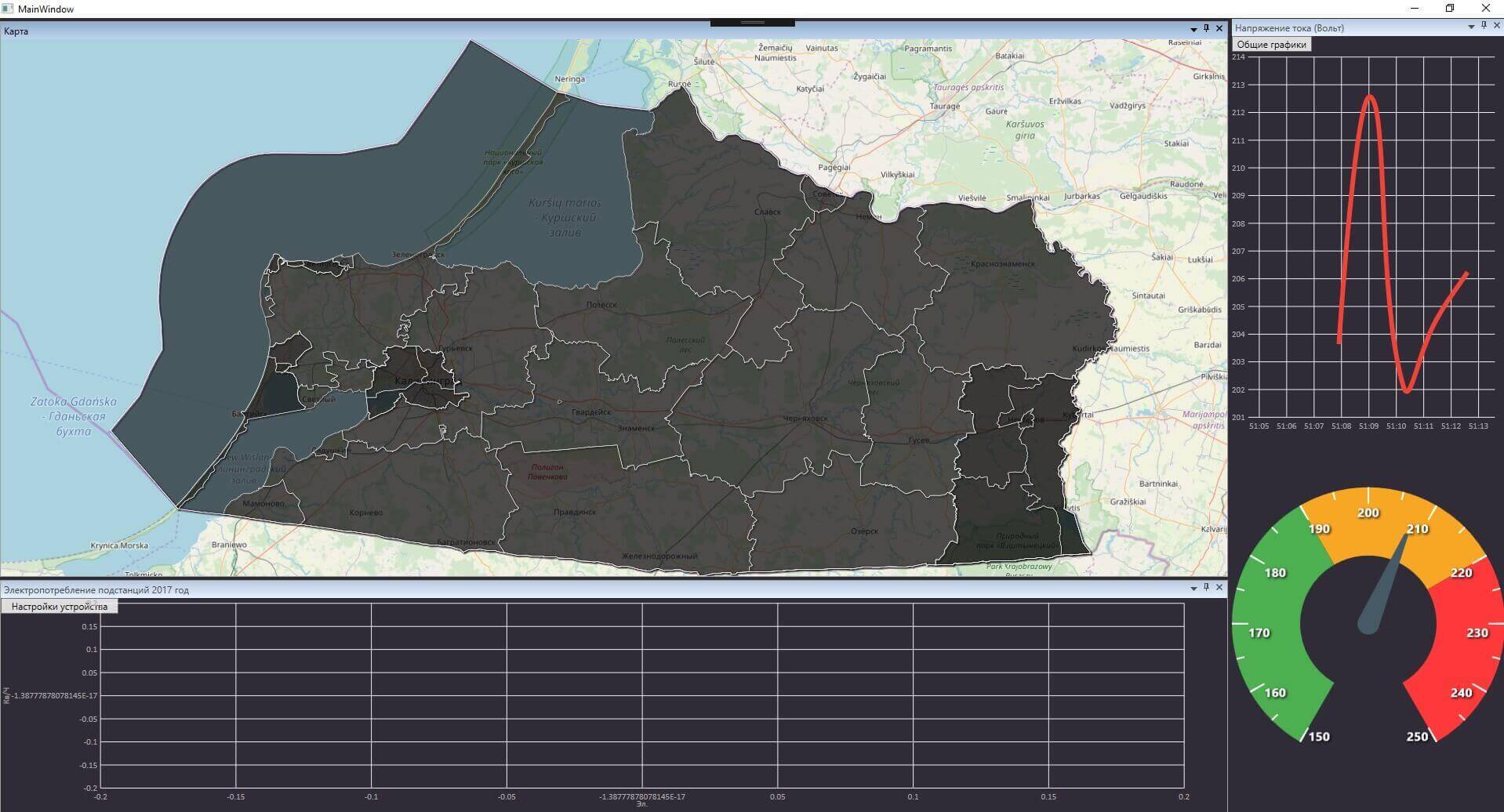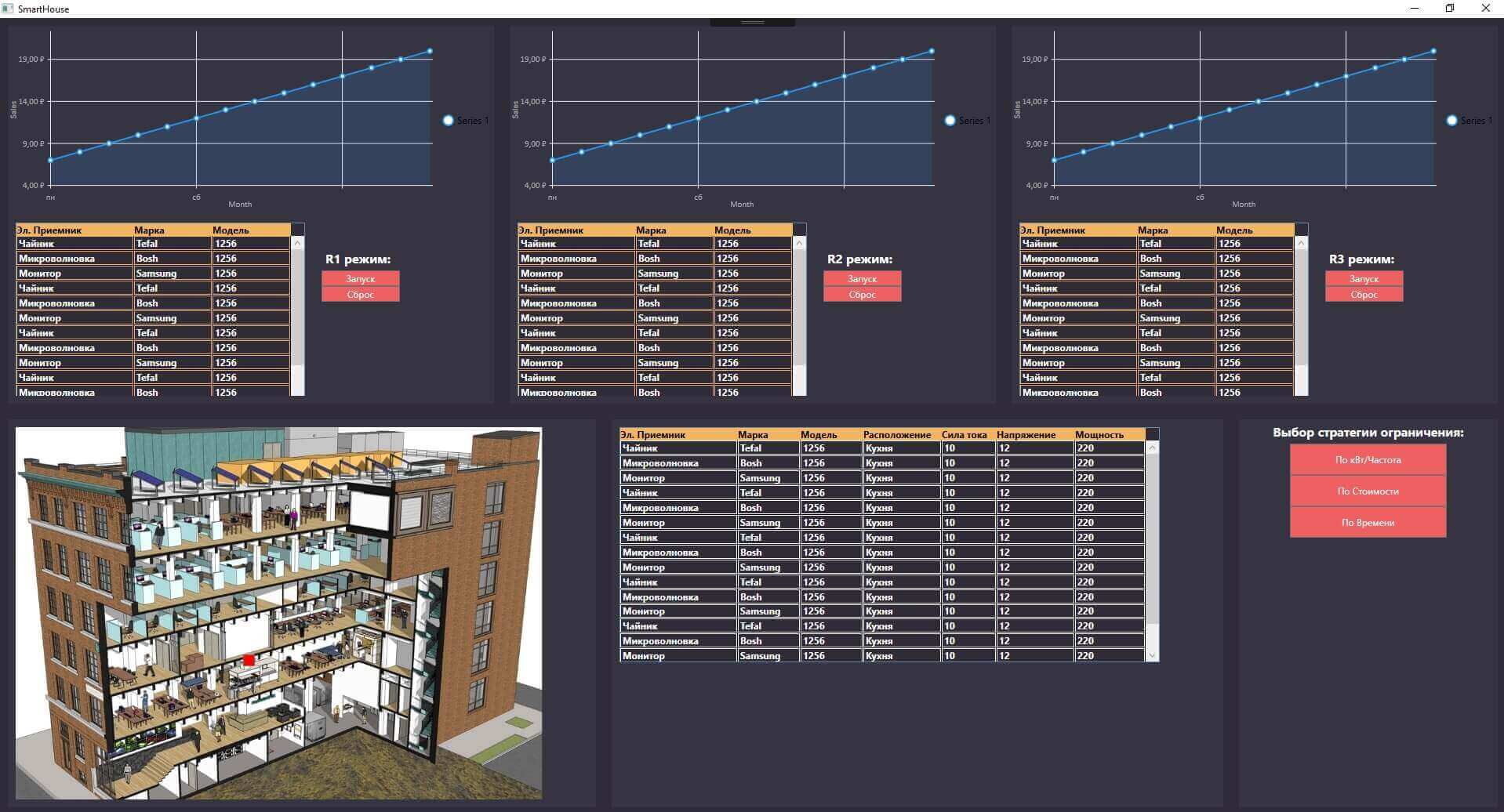 Opportunities
Precise geolocation
Interactive map with layers
Online load monitoring
Load and power consumption graphs
Interactive building diagram
Emergency simulation
The ability to disable individual receivers in the power system
Did you like the project?
Contact us